Asbestos Inspections and Asbestos Removal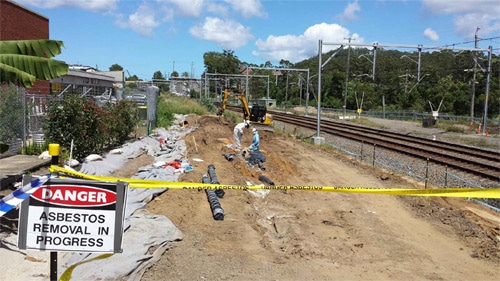 ADE assists businesses in fulfilling their legal requirements and creating healthy positive spaces for their teams and the local community. We provide asbestos inspections and assessments, as well as a suite of hazard testing services for businesses across Sydney, Melbourne, Brisbane and beyond.
Our team is made up of Licensed Asbestos Assessors with extensive experience in carrying out in-depth inspections and removal projects across Australia. Our strong background in asbestos investigation and removal and our diverse range of asbestos removal subcontractors means we have the capacity to undertake and manage any asbestos projects no matter the size or complexity. 
Our Asbestos Assessments and Testing Services
Asbestos Inspections
Asbestos Clearances
Asbestos Enclosure Inspections
Asbestos Remediation and Project Management
Respiratory Equipment Fit Tests
Asbestos Materials Laboratory Analysis/Testing
The services we offer are all tailored to the unique situation of our clients. It doesn't matter whether your project is a big one, covering several sites in different locations across the country, or a small localised one, we have the resources and the dedication necessary to get the right results.


Accreditations
ADE's Sydney Laboratory Services is ISO 17025 NATA accredited. Our accreditations allow us to conduct all the necessary asbestos and hazardous materials tests, including:  
Qualitative Identification of Asbestos, SMF and Organic bulk samples

Membrane Filter Method for Estimating Airborne Asbestos

Lead by AES (microwave plasma) using in-house ESA-MP-O5