Asbestos and Hazardous Materials Services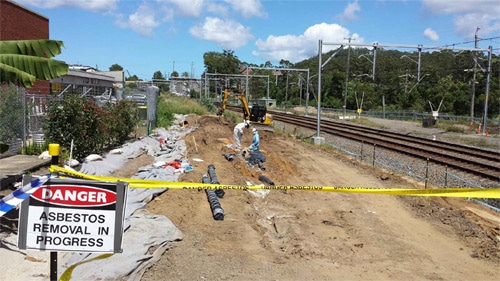 ADE has a large team of Licensed Asbestos Assessors and hazardous materials consultants based in Sydney, Newcastle, Brisbane and Melbourne conducting asbestos testing, risk assessments and removal projects throughout Australia. We have our own laboratory in Sydney and the capacity to undertake and manage any project no matter the size or complexity.
The in-house NATA accredited laboratory is equipped with the latest range of analytical instruments ensuring that we are capable of responding to urgent situations, when required and providing clients with optimal results.
We also offer a 24 hours a day/7 days a week supervision service by our highly qualified, trained and appropriately licensed staff for all asbestos removal works.
All of our asbestos testing and assessment services integrate with your business' current procedures and protocols, supporting you as you continue to hit your long and short-term targets. We are passionate about providing the right outcomes for our clients, and also for supporting safe and sustainable communities. To achieve these dual aims, we deploy teams of licensed asbestos surveyors and assessors with extensive experience in Occupational Hygiene, who will work directly with your business to provide tailored support in pursuit of your objectives.
Our Asbestos Services
Asbestos Materials Surveys
Asbestos Materials Laboratory Analysis / Testing
Asbestos Inspections
Asbestos Clearances
Asbestos Enclosure Inspections
Asbestos Remediation and Project Management
Asbestos Removal
Respiratory Equipment Fit Tests
Asbestos Air Monitoring
NATA accredited Laboratory Services
Hazardous Materials Services
Hazardous Materials Surveys, Sampling and Laboratory Analysis
Identification of Asbestos, Lead in paint, Lead in dust, Synthetic Mineral Fibre (SMF), Polychlorinated Biphenyls (PCBs), and ozone depleting substances
Lead Air Monitoring
SMF Air Monitoring
Asbestos and Hazardous Materials Clearance Inspections
Hazardous Materials Remediation and Project Management
NATA accredited Laboratory Services
Respiratory Equipment Fit Tests
Human Health Risk Assessments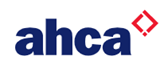 ADE has officially been accepted as a Corporate Business Member to the Asbestos and Hazardous Materials Consultants Association (AHCA). The AHCA represents and supports Asbestos and Hazardous Materials Professionals and provides an opportunity for Consultants, Industry, Industry Associations, Charities, Community members and Regulators to come together to interact and share information and knowledge. The AHCA recognises that there is often a gap between official guidance and the realities of work on site and provides an opportunity to discuss the implementation of standards, regulation and guidance.  AHCA's aim is to drive and encourage best practice through consultation and knowledge sharing, and ADE is excited to be a part of such an organisation. For more information, please see https://ahca.org.au/.
Accreditations
ADE's Sydney Laboratory Services is ISO 17025 NATA accredited for tests such as:
Qualitative Identification of Asbestos, SMF and Organic bulk samples
Membrane Filter Method for Estimating Airborne Asbestos
Lead by AES (microwave plasma) using in-house ESA-MP-O5