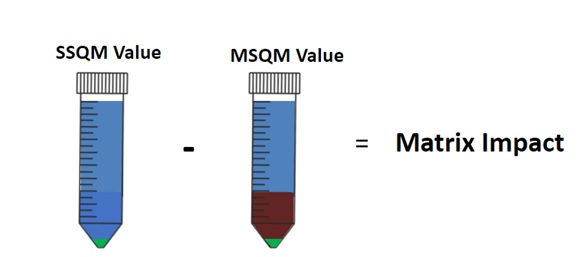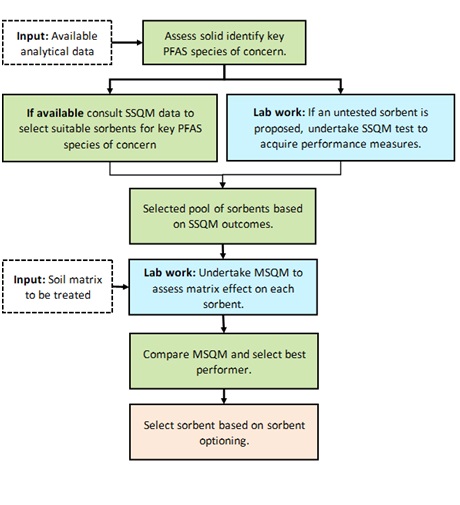 The SSQM method considers performance from the perspective of sorption and desorption, where a known mass of sorbent is introduced to a system containing a known mass of PFAS, agitated for 24 hours, and then the solution tested. Following this, the liquid fraction is decanted and replaced with clean ultrapure water to measure desorption after a 24-hour agitation period. Based on the known PFAS masses, sorbent and water additions, the extent of sorption, desorption, net removal, and SSQM score are calculated for each tested PFAS species and for each sorbent.
The MSQM method follows the same approach as SSQM, with the change that sufficient matrix is added to the system to attain a 1% w/w equivalent sorbent dose. The same standardised testing conditions are adhered to in MSQM as in SSQM. The impact of the matrix can then be measured by subtracting the MSQM scores (matrix) from the SSQM scores (standardised).
Overall, this provides a robust approach to first select sorbents for treatability studies, then assessing their suitability for a given matrix before progressing to isothermal, kinetics or dosing bench trials. The test is designed to be quick, to provide the evidence needed to clearly inform suitability of a sorbent for a selected application without holding up further testing by excessive laboratory analysis or data processing activities. SSQM unifies the language, providing a single score for each PFAS contaminant that can be used to describe the sorbents performance.