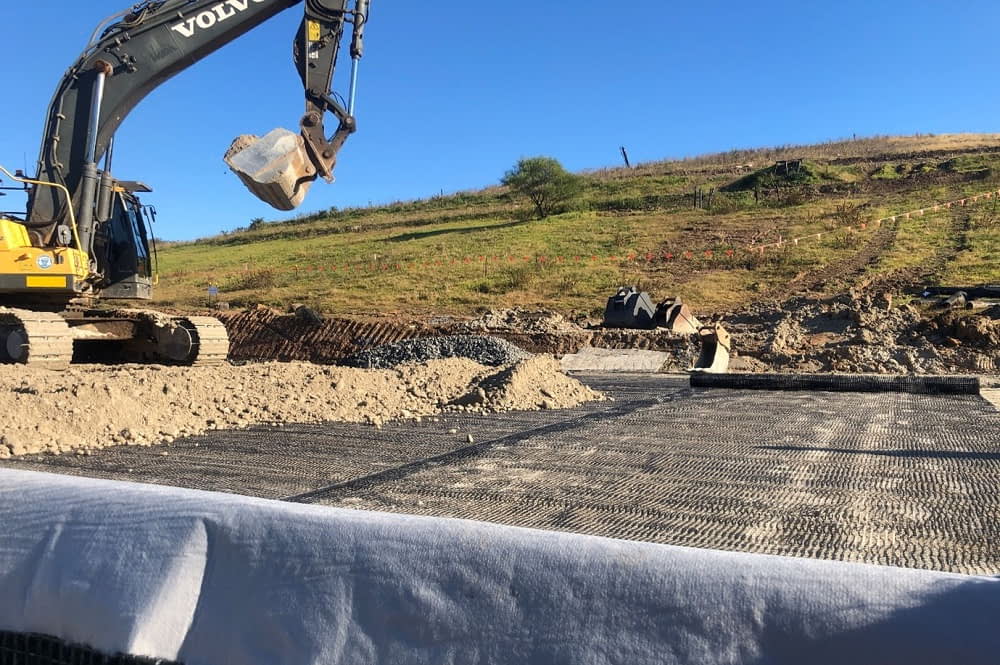 ADE has been involved in providing Construction Quality Assurance (CQA) and Geotechnical Inspection and Testing Authority (GITA) services for the construction of the Mechanically Stabilised Earth (MSE) wall, located at the Erskine Park Landfill, operated by Cleanaway.
With the Erskine Park Landfill nearing capacity, the 1 km long geogrid reinforced MSE Wall is going to act as a barrier against the existing landfill to make available more air space to allow for more waste to be placed for many years to come. The site is expected to be the largest MSE Wall in Australia and is likely to set a new benchmark throughout the landfill industry and could be the catalyst for many more MSE Walls within landfill sites in years to come.
ADE has been engaged throughout the construction of the MSE Wall to provide GITA services for the earthworks and materials, and CQA services on the overall construction, including the installation of a wide range of Geosynthetic materials.
ADE is conducting full-time supervision on the site, providing efficient and cost-effective solutions throughout the program, including timely advice on range of construction activities.
The services that ADE was engaged in for this project include:
Construction Quality Assurance (CQA) services
Geotechnical Inspection and Testing Authority services
Foundation Assessment advice including Geotechnical Investigation